Posts tagged
most popular
0
NCIS
Tuesday 8:00 PM on CBS
From Donald P. Bellisario comes NCIS, a show bringing us the inner workings of the government agency that investigates all crimes involving Navy and Marine Corps personnel, regardless of rank or position. From murder and espionage to terrorism and stolen submarines, these special agents traverse the globe to investigate all crimes with Navy or Marine Corps ties.
Leading this team that operates outside of the military chain of command is Special Agent Leroy Jethro Gibbs (Mark Harmon), a skilled investigator and interrogator who is smart, tough and willing to bend the rules to get the job done. Working under Gibbs is Special Agent Tony DiNozzo (Michael Weatherly), a former homicide detective who has instincts that can come only from working on the streets.
Joining them is Abby Sciuto (Pauley Perrette), a gifted forensics specialist whose dark wit matches her goth-style hair and clothes, and Dr. Donald "Ducky" Mallard (David McCallum), a medical examiner.
Through season one a new character has been introduced — special agent Tim McGee (Sean Murray, "The Random Years") whose computer skills will be a very big part of the NCIS team.
Special Agent Caitlin "Kate" Todd (Sasha Alexander, "Dawson's Creek"), a former United States Secret Service agent, has brought her intelligence and gutsy personality to the team through first 2 seasons, until during her duty in season two finale, when she was murdered by a terrorist.
In season three, the NCIS team welcomed Mossad Agent Ziva David (Cote de Pablo), who took Kate's place in the team, and the NCIS team got a new director, Jenny Shepard (Lauren Holly). After Holly's departure at the end of Season 5, the position of the NCIS director was taken over by Leon Vance (Rocky Carroll).
House
 Monday 9:00 PM on FOX
House (aka House MD), from executive producers Paul Attanasio, Katie Jacobs, David Shore, and Bryan Singer is a new take on mystery, where the villain is a medical malady and the hero is an irreverent, controversial doctor who trusts no one, least of all his patients. Dr. Gregory House (Hugh
Laurie) is devoid of bedside manner and wouldn't even talk to his patients if he could get away with it. Dealing with his own constant physical pain, he uses a cane that seems to punctuate his acerbic, brutally honest demeanor. While his behavior can border on antisocial, House is a maverick physician whose unconventional thinking and flawless instincts have afforded him a great deal of respect. An infectious disease specialist, he's a brilliant diagnostician who loves the challenges of the medical puzzles he must solve in order to save lives.
Grey's Anatomy
Thursday 9:00 PM on ABC
Grey's Anatomy is a medical drama about a group of surgeons working at Seattle Grace Hospital. The show centers around Meredith Grey (Ellen Pompeo) and her life as a third year resident at the hospital. In addition to her relationship with her neurosurgeon husband, Derek Shepherd (Patrick Dempsey), and best friend Cristina Yang (Sandra Oh), it also explores her relationships with her peers and the other doctors around her. Each episode dives into different medical cases and personal dramas of the doctors at Seattle Grace, with Dr. Richard Webber (James Pickens Jr.) at the helm of the surgical department.
Gossip Girl
Monday 9:00 PM on The CW
Based on the popular book series of the same name, this drama gives viewers a peek into the world of privileged teenagers on an elite private school in New York City. The story is written by The O.C.'s Josh Schwartz and Stephanie Savage, and directed by Mark Piznarski who has worked on series like Everwood and Veronica Mars.
Surface's Leighton Meester and Accepted's Blake Lively have taken the lead roles in this drama series. They will play Blair and Serena respectively, rich Manhattan rivals at a private school in New York. The last additions to this new CW drama are Misconceptions' Taylor Momsen, The Covenant's Chace Crawford and The Bedford Diaries' Penn Badgley. Their characters are Momsen as Jenny a 14 year-old and shy girl, Nate the good looking boyfriend of Blair, and Dan the secret admirer of Serena.
E-Ring's Kelly Rutherford and The Jury's has been cast as the mother of lead role Serena. Rutherford will play the mother of Serena van der Woodsen (Lively's character), a former ballerina and rock groupie. Afterlife's Ed Westwick has been cast as Chuck Bass and Brothers and Sisters' Matthew Settle has been cast as Jenny and Dan's father, Rufus Humphrey.
The Vampire Diaries
Thursday 8:00 PM on The CW
The Vampire Diaries is based on a novel series penned by L.J. Smith where you are given the insight into the diary of 17-year old Elena Gilbert (Nina Dobrev). Elena and her 15-year-old brother, Jeremy (Steven R. McQueen), live with their Aunt Jenna (Sara Canning). Elena seeks comfort from her familiar social circle – best friend Bonnie (Katerina Graham), frenemy Caroline Forbes (Candice Accola), and former boyfriend Matt Donovan(Zach Roerig, Friday Night Lights).
At Mystic Falls High, Elena and her friends become fixated by a mysterious new student, Stefan Salvatore (Paul Wesley, "Fallen"). Stefan and Damon(Ian Somerhalder, Lost) are vampire brothers – one good, one evil – at war for Elena's soul.
The Vampire Diaries is from Alloy Entertainment and Bonanza Productions Inc in association with Warner Bros. Television and CBS Television Studios.
Criminal Minds
Wednesday 9:00 PM on CBS
The Behavioral Analysis Unit consists of an elite team of FBI profilers who analyze the country's most twisted criminal minds and anticipate their next moves before they can strike again.
Criminal Minds stars Thomas Gibson as Unit Chief Aaron Hotchner, Joe Mantegna as Senior
Supervisory Special Agent David Rossi, Paget Brewster as Supervisory Special Agent Emily Prentiss, Shemar Moore as Supervisory Special Agent Derek Morgan, Matthew Gray Gubler as Supervisory Special Agent Dr. Spencer Reid and Kirsten Vangsness as Analyst Penelope Garcia.
The Best Sex Ever Cinemax (Ended 2003)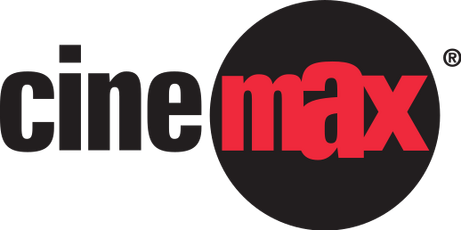 This adult anthology series from Cinemax, revolving around the sexual exploits recounted by listeners of a fictional radio call-in show, ran for two seasons.
Dexter
Sunday 9:00 PM on Showtime
Based on Jeff Lindsay's novels Darkly Dreaming Dexter and Dearly Devoted Dexter this crime thriller follows Dexter Morgan. Dexter is a forensic blood spatter expert for the Miami Dade Police Department. He is the main support for his sister. He has a steady girlfriend, with two kids who adore him. He also has an active "night life". Based on a code instilled in him by his foster father, Harry, he hunts down people who have escaped justice and makes sure they don't get away with a crime again.
Bones
Thursday 9:00 PM on FOX
From executive producers Barry Josephson and Hart Hanson comes the darkly amusing drama Bones, inspired by real-life forensic anthropologist and novelist Kathy Reichs. Forensic anthropologist Dr. Temperance Brennan, who works at the Jeffersonian Institution and writes novels as a sideline, has an uncanny ability to read clues left behind in a victim's bones. Consequently, law enforcement calls her in to assist with murder investigations when the remains are so badly decomposed, burned, or destroyed that the standard identification methods are useless. Brennan has been teamed with Special Agent Seeley Booth, a former Army sniper who mistrusts science and scientists when it comes to solving crimes. Brennan and Booth clash both professionally and personally, but the chemistry between them has grown since they first met and has made them a strong and trusting team. Brennan's equally brilliant colleagues (or "squints" as they're often called) at the Jeffersonian's Medico-Legal Lab include earthy and bawdy Angela Montenegro, who's created a unique way to render an original crime scene in a three-dimensional computer image; Dr. Jack Hodgins, who's an expert on insects, spores and minerals, but conspiracy is his hobby; and Brennan's boss Dr. Camille "Cam" Saroyan, who replaced Dr. Daniel Goodman after the first season. Zack Addy, a young prodigy whose genius IQ sometimes distances him from reality, was Brennan's former assistant, but at the end of season three he left the Jeffersonian.
To aid Booth and Brennan in their persisting struggles, psychologist Dr. Lance Sweets signed on in season three as their therapist, and more recently has been hired to work in the lab to provide his unique input on cases.